Visage GPS is available on White Deer Run Golf Club's entire fleet of 72 golf carts. Each 10.4" HD touch screen monitor displays detailed hole images, precise yardages to the flag, 3D flyovers, real-time scoring, and food and beverage ordering. The Visage GPS System also presents a unique advertising opportunity. Your business ad can be seen by 26,000 local golfers throughout the season. Visage GPS enhances the golf experience and engages guests in a relaxed and enjoyable atmosphere. Advertising partners get a rare opportunity to spend some quality time with potential customers.
How Does GPS Advertising Work?
One full-screen billboard ad at the start of a golf hole. Then, your ad converts to an insert advertisement (lower corner "signature spot") for the entire remainder of that hole. Once the golf cart approaches the putting green the fullscreen billboard ad appears again until the completion of the hole. Advertising exposure for entire hole is 12-15 minutes with an involved prospect audience.
GPS Advertising Value
Builds your company name awareness and preference with a great partnership.
Reach
26,000 players. Over 99% golfers use our carts
Frequency
Two full-screen billboard ads each 18 hole round
Converts to one signature spot insert ad
Total ad exposure – 12 to 15 minutes
Season April 1st through November 30th
Additional Advertising Exposure
Website – Advertiser's logo and link on whitedeergolf.com – 35,000 annual visits
TV Display – Advertiser's ad on golf shop display – 26,000 annual views
Ad Specifications
FULL-SCREEN AD – 1024 PIXELS WIDE X 600 PIXELS TALL IN JPG FORMAT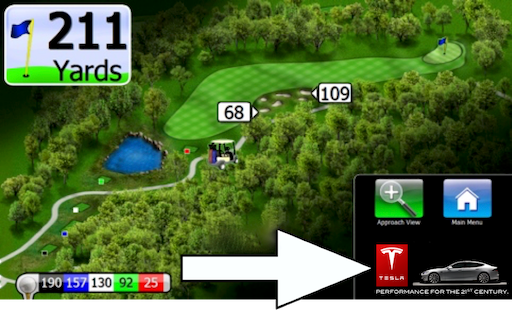 INSERT AD – 314 PIXELS WIDE X 141 PIXELS TALL IN JPG FORMAT
GPS Advertising Package $1500
GPS Ad Package
Two full-screen billboard advertisements – tee and putting green of the selected hole
One insert advertisement for the remainder of the selected hole
Advertisement hole will be rotated every two weeks to maximize exposure
Ad Package Bonus
Advertiser's logo/website link on whitedeergolf.com
Advertiser's ad on golf shop video display
Twelve 18 hole rounds of golf (transferrable)
10% Banquet discount for special events or holiday parties
---
.